WELLINGTON FENCING –  RETAINING WALLS AND DECKS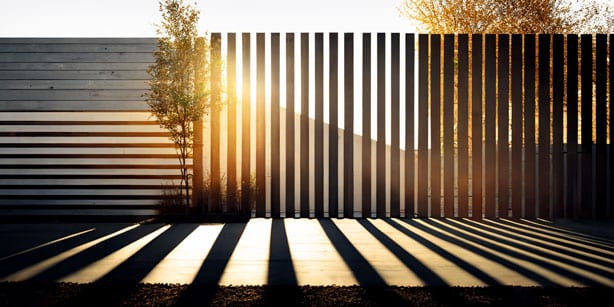 Wellington fencing is a great way to add security and privacy to your home. It's often used as boundary fencing, but it can also be used for retaining walls too. Retaining walls are an important part of any garden or outdoor space; they help protect against soil erosion and provide stability for fencing in certain areas. With the right design, materials, and installation, Wellington fencing can make an attractive retaining wall that will last for years to come.
By taking these steps when building a retaining wall using Wellington Fencing, you can be sure it will look great while providing long-lasting protection and support for your property boundaries. Now let's take a look at how Garden Fencing Wellington can further enhance your outdoor living space.
Wellington Fencing Services:
Gate Installation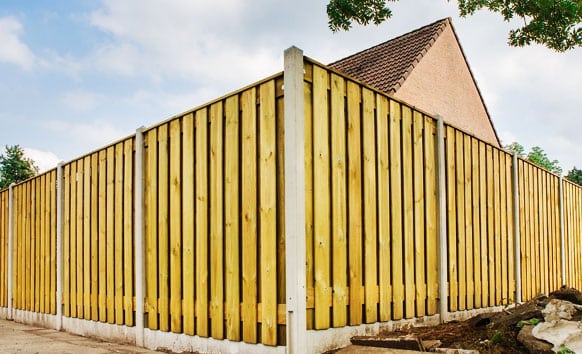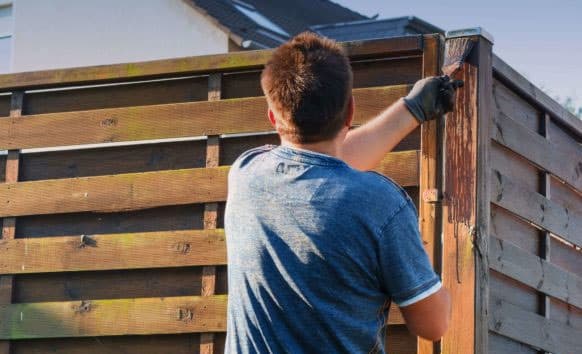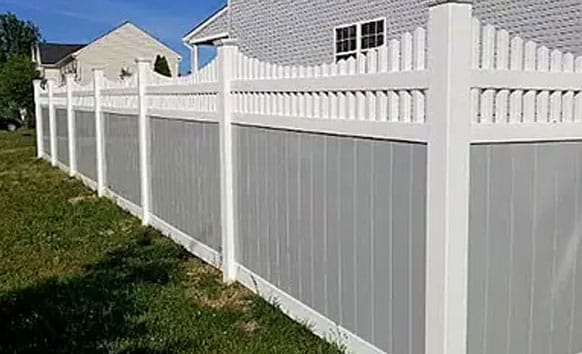 Boundary Fencing Wellington
By adding a privacy fence to your property, you can keep your family and pets safe from potential accidents while also making your home look more appealing. If you consult with us, we can go over the budget and time frame options that will work for you. Depending on whether you have a classic or contemporary outside space, your boundary fence will seem like it was part of the original design. You may customize it to however you want, so it will look like a natural extension of the property rather than foreign eyesore..
With these options:
Classic Picket, Paling, Slat Screen, Tubular, Modular, Heritage, Steel, Slat, and Aluminium Slat, you will find the perfect fence for your needs.
Fencing –
A privacy fence may be the solution if you want to increase security around your home or simply want to feel secure that your family is safe while playing in the yard. We can collaborate with you to choose the best sort of fence for achieving the seclusion you want while also matching your property's existing style..
Give us a call today to explore the possibilities of boundary fencing for your property. We would love to help you choose the right fence for your home.

Garden Fencing Wellington
Are you looking to add an extra layer of security and privacy around your property in Wellington? Garden fencing is the perfect way to do just that. From retaining walls to decorative panels, there are a variety of options when it comes to creating boundaries with wellington fencing.
Garden fencing can be made from metal or wood, depending on whether you want something durable or aesthetically pleasing. You may also choose ornamental fences such as picket or lattice styles for a more traditional look. Retaining wall structures are available if you need additional height and support for vegetation along your outdoor space perimeter. When choosing garden fencing, it's important to consider how much maintenance will be required over time – wood isn't always the best choice if you don't want to worry about regular repairs!
No matter what kind of fence design suits your needs and budget best, our team at Wellington Fencing can provide professional installation services so that everything looks great and functions properly. Let us help bring your vision for secure yet stylish garden fencing to life today! With our expertise and guidance, we'll ensure that the job is done right – no shortcuts taken.
Best types of Garden Fencing in Wellington
A number of elements must be considered when selecting the right type of garden fencing for you, such as the fence's purpose, your home and garden's style, and most importantly, cost.
Garden fences come in all shapes, sizes, and colors. But the most popular ones are made from wood, vinyl, aluminium or chain link.
Wooden fencing is a classic choice for many reasons: it comes in picket fence style or opt for full privacy; easy to install yourself; can be stained or painted match your home's exterior.

Wellington Fencing – Gate Installation
At Wellington Fencing, we offer more than just privacy and security – we provide peace of mind. Our experienced team specializes in providing services for all your fencing needs, from gate installation to retaining walls. Here's what you can expect when hiring us:
Professionalism – We take pride in our work and always strive for excellence.
Quality Materials – We only use high-quality materials that are designed to last.
Fast Turnaround Time – Your project will be completed quickly and efficiently.
Affordable Prices – No job is too big or small; we offer competitive pricing on all projects.
Our knowledgeable staff takes the time to understand your individual requirements and provides customized solutions tailored specifically for you. Whether it's a brand new fence or repair works, you can trust us with any size project as no detail is overlooked in creating beautiful fences that stand strong against the elements. With years of experience behind us, you can count on quality results every time!
Wooden Gate Styles
Wood is one of the most common materials used for driveway gates, and at Wellington Fencing & Gates, we offer a variety of distinct wood gate designs to pick from. If you're searching for something traditional and elegant, our timber gates could be ideal. We also have a variety of hardwood gates in stock, which are incredibly sturdy and long-lasting.
Metal Gate Styles
A metal gate may be the ideal choice for you if you are searching for a low-maintenance, long-lasting option. Metal gates are available at Wellington Fencing and Gates, including aluminium and steel ones. We also provide powder coating services.

Wellington Fencing – Retaining Walls
There's no doubt that retaining walls play a vital role in protecting your property. Not only do they help to prevent soil erosion, but they can also add valuable extra space to your home or business.
At Wellington Fencing, we specialise in the design and construction of retaining walls that are both functional and stylish. We work with our customers to create custom solutions that perfectly suit their needs and budget.
Some of the benefits of choosing Retaining Walls Wellington for your retaining wall needs include:
– High quality materials and workmanship

– Customised solutions

– Friendly and knowledgeable staff

– years of experience in the industry.
If you're looking for retaining wall services in Wellington, call us today to discuss your requirements.

Why You Need a Professional Fencing Company
Fencing requires expert installation due to the potential risks of improper construction.
When you engage a professional, you're assured of getting a service that will last long and add value to your home.
Here are some of the reasons why you need a professional fencing company:
Avoid fencing issues
Many problems can arise with poor fence installation, either through DIY or incompetent contractors.
You may end up intruding on your neighbor's property, which can lead to major disagreements. There are also many utility pipes and cables underground that can be damaged during construction. This can end up costing far more than what you imagined.
With a professional contractor, surveys are carried out beforehand.
After surveying your property, proper labeling is done to ensure correct installation. The cost for such a professional service may seem a bit higher than doing it yourself, but it will certainly pay off in the long run and prevent astronomical costs of poor installations.
Avoid legal problems
A DIY job can be extremely costly if you're not aware of the regulatory requirements in your location.
Specific laws regulate such aspects as fence height and the type of fence you're allowed to construct in specific areas. A simple change in height may require council consent, or may even be prohibited in certain conditions.
A professional firm is well aware of all such legal requirements.
This means that your installation will be free of any legal problems.
Get a quality installation
If you try to build a fence on your own, you may not know every critical aspect of the process.
If you miss specific crucial aspects, such as the depth of a retaining wall, you may end up with faulty structures that can put you and your family at risk. This can lead to injuries and other calamities, in case the structure collapses. If it doesn't collapse, you may incur heavy long-term maintenance costs.
Such issues are easily avoided with a professional.
Experienced builders know every crucial detail in the construction process. They also have years of experience and understand how to prevent the potential long-term issues that may arise with various types of materials or designs.
These are things that you would only discover through costly trial and error.
With a professional, you benefit from the years of experience and extensive training without having to do it yourself.
Save on cost and time
You'll discover how costly the process can be when you try it yourself.
A seemingly simple project can turn into a long and costly process without the proper know-how, tools, and equipment. That's because various structures require specialized tools that are super costly to rent or buy. And you might not know what specific tools are needed.
To have peace of mind and a stress-free process, all you'll need is a professional contractor.
The professional has all the latest tools and techniques that turn a costly process into a quick project.
Increase your property value
You can only increase the value of your property if you have a professionally designed fence.
If you build your own structure that doesn't look appealing, it will likely turn off potential clients and even reduce your property value.
You can avoid such a scenario by engaging a professional that understands the most current trends.
Such experts will deliver a valuable asset that's highly priced by potential home buyers.
Why Hundreds of Customers Choose the Wellington Fencing Company
It's no accident that hundreds of customers rely on our services.
We always work hard to deliver 100% customer satisfaction with every project. And we have built our entire businesses around that goal.
Moreover, Wellington Fencing is a reputable fencing company due to these factors:
We have a long history of delivering high-quality services and managing successful fencing projects.
There's no guesswork needed. Our proven track record is proof of our reliability.
We are a close-knit family owned business that cares for everyone involved.
We ensure that our team gets all the necessary equipment and support they need, so they can deliver the best service to all our valued clients.
We have an excellent reputation within the Wellington community.
We have received multiple positive reviews from our customers and we always operate our businesses with integrity.
We are always reliable, showing up on time and completing the job as planned.
This means that you won't incur extra costs due to delays or inefficient processes.
Our entire team is highly trained.
We only hire the best professionals in the industry. Each member of our team has a specialised skill to deliver industry-leading standards.
We offer competitive pricing.
All our services are affordable to both our commercial and domestic customers.
Our estimates give you a clear picture of the work we'll do for you, the time it will take, and how much it cost. This way, you'll make a well-informed choice when ordering our services.
We always give unmatched customer service.
It doesn't matter whether you're a one-time customer or a loyal lifetime client. We always treat every single customer as a valuable client and serve the lowest paying clients with as much care as we serve the highest paying clients.
Full compliance with all New Zealand Building Laws.
All our building work meets and exceeds the existing building legislation. We take care of such legal compliance so you don't have to.
We also have partnerships with our friends at Artifical Grass Auckland Pros if you are looking for Artificial Grass in Auckland.
Our Service Areas within Wellington
We Serve the Entire Wellington Area
We are the best fencing company in Wellington, New Zealand.
We serve all the suburbs of Wellington, including: Island Bay, Vogeltown, Lyall Bay, Owhiro Bay, Te Aro, Newlands, Northland, Karori, Tarikaka Settlement, Hataitai, Oriental Bay, Mornington, Kaiwharawhara, Khandallah, Wellington Central, Rongotai, Redwood, Wadestown, Mount Victoria, Breaker Bay, Brooklyn, Berhampore, Happy Valley, Glenside, Crofton Downs, Tawa, Kilbirnie, Thorndon, Johnsonville, Seatoun, Newtown, Mount Cook, Shelly Bay, Ngaio, Makara, Miramar, Kelburn, Churton Park, Aro Valley, Houghton Bay, and Ngauranga.